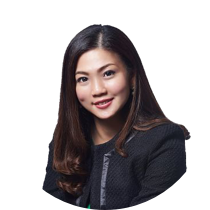 Cecilia Phua
Family Office Advisor
Previous Experience: ANZ Bank, OCBC Bank, Citibank
Cecilia is a seasoned professional in the wealth management sector with over 15 years of experience serving ultra high net worth clients. Her comprehensive knowledge across a wide range of investment products have enabled her to actively manage and provide thoughtful and bespoke solutions to manage clients' needs and objectives as they grow their portfolio and family wealth. 
Bearing testament to her ability to build deep client relationships and put her clients' interests first, Cecilia has won many service awards during her tenure at ANZ Bank, OCBC Bank and Citibank such as the prestigious APCB WOW Service Award, Asia Top Stars CE Service Award as well as the Asia Top Stars NTB Award.  
Today, as a Family Office Advisor, Cecilia provides holistic investment and multi-generational planning solutions with a focus on families in the Greater China region.
As one of the pioneer mentors of the NextGen Programme, Cecilia is a strong advocate that grooming the next generation is integral for effective succession planning. She continues to coach NextGens towards becoming confident custodians of family prosperity, built upon the underlying belief that knowledge transfer is essential for multigenerational wealth transfer. 
In her free time, she likes to clear her mind with a run or a good game of badminton.