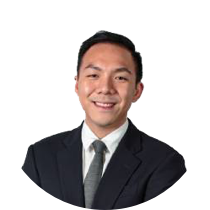 Cheng Ming Zhe
Wealth Analyst
Previous Experience: Bank of Singapore
Ming Zhe joined Golden Equator Wealth with a strong interest in wealth management and preservation, having delved into the topics of finance and commerce in his university days.
Prior to joining Golden Equator Wealth, Ming Zhe was with Bank of Singapore for a short stint where he shadowed his team leader in product research and management.
He keeps an active lifestyle and likes football, basketball, and skiing – just to name a few. He also volunteers in Cambodian orphanages to help underprivileged children.