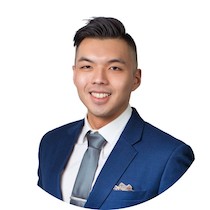 Colin Chua
Associate, Operations
As Associate in the Operations team, Colin Chua assists in business and operational requirements, working closely with Golden Equator's multi-family office and fund management teams.
Prior to joining Golden Equator, Colin was at Citco Fund Services where he managed the full trade lifecycles of financial instruments such as listed and OTC derivatives. He was also responsible for the reconciliation and troubleshooting of trades and positions, as well as cash reconciliation processes with prime brokers and counterparties.
Colin graduated with a Bachelor of Science in Finance from the Singapore University of Social Sciences. He is currently a CFA Level III candidate.