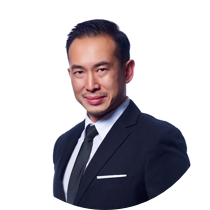 Daren Tan
Partner, Golden Equator Ventures
Daren 's diverse business management experience allows him to tap on his astute acumen to oversee deal flow investments into technology and innovation as well as emerging companies. Daren's role sees him collaborating with a multitude of startups, founders and innovators, using his expertise to assist in actualising their vision and turning a profit.
His track record in working effectively with clients as well as his ability to transform companies has set him apart from others in the business management and strategic planning spheres.
Before Golden Equator Ventures, Daren occupied senior management roles at Nikon, eBay, element14 and Daymen Group, where he worked with regional partners and industry leaders to drive go-to-market strategies, managing both top-line and market expansion with aggregate amounts of over US$200 million in the Asia-Pacific and Middle East region.