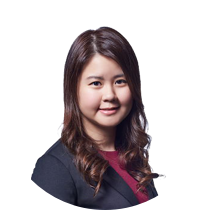 Joan Lai
Fund Operations Lead
Previous Experience: SS&C Technologies, Conifer, CITCO Fund Services
Joan assists the COO in the organisation and delivery of the company's business management and operational requirements. Joan's keen eye for detail and sound communication skills also sees her supporting the investment team in the areas of fund establishment, investor onboarding, financial reporting and compliance.
Prior to joining Golden Equator, Joan accumulated a strong background in hedge fund administration with more than 6 years of experience navigating complex instruments such as fixed income, swaps, futures and options reconciliation as well as fund accounting. During her career at established fund services companies, Joan was a Supervisor and Team Lead who mentored junior accountants, while initiating process improvements to enhance the overall productivity of her teams.
In her most recent role with SS&C Technologies, Joan was selected to work on one of the largest funds in the company's portfolio. She was also responsible for onboarding major clients and worked with high volume trading hedge funds.
Joan holds a Bachelor degree with Honours in Banking and Finance from University of London LSE, and was awarded the Claritas Investment Certificate by the CFA Institute.