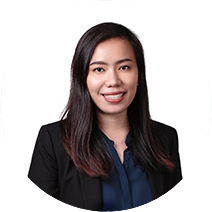 Joyce Tu
Analyst
As Analyst, Joyce Tu supports our Family Office Advisors in their work to deliver investment and legacy planning solutions to Ultra High Net Worth families. She also helps to build relationships with industry partners internationally to grow the pool of our professional services providers' network.
Joyce brings to her role strong relationship management capabilities through her experience working closely with clients in a sales environment.
Hailing from Taiwan, Joyce is fluent in English and Mandarin which allows her to communicate and translate seamlessly for Mandarin-speaking clients. She holds a Bachelor in Banking and Finance from Monash University in Melbourne.