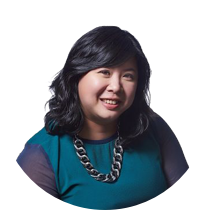 Karen Tan
Associate Director, Business Support
Previous Experience: MTV Networks Asia, ESPN Star, Discovery Networks Asia-Pacific, Sports, A+E Networks Asia.
Karen works closely with the CEO to support and assist her in aligning overall organisation goals, and consults with Golden Equator's portfolio companies on marketing and sales initiatives. With more than a decade in media agency experience, she is adept at advising clients on the successful and effective implementation of sponsorships and marketing partnerships.
Outside of work, Karen enjoys her yoga sessions and indulging in an episode or two of the latest adventure/fantasy series on netflix.