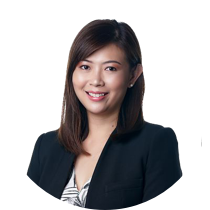 Lynn Lee
Family Office Advisor
Previous Experience: Credit Suisse, Citibank, AT Asset Management
Lynn is a Family Office Advisor at Golden Equator Wealth, where she provides holistic investment and succession planning solutions to ultra high net worth clients.
Lynn prides herself on having a deep understanding of her clients' needs for holistic advice, ranging from legacy planning solutions, to engaging the NextGens to ensure smooth transition of wealth and knowledge transfer between generations, as well as being actively involved in investment committees to bridge the gap between the families and the investment professionals.
She brings close to 15 years of experience in advising families in Asia and Greater China, with a focus on families in Taiwan. Her fluency in Mandarin and Cantonese helps her to communicate effectively with her clients and she travels frequently to visit and develop client relations.
Lynn is a proud mother of two lovely children. She loves spending quality time with them, from reading to exploring new recipes for the next family gathering.