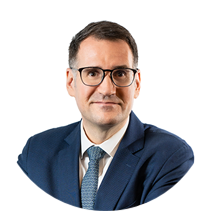 Rainer Michael Preiss
Portfolio Strategist
As Portfolio Strategist, Rainer Michael Preiss works closely with the Family Office Advisors on their client portfolios and prospects on thematic investment trends and portfolio construction. He brings to his role more than 25 years of investment advisory experience in private banks and an independent asset manager across the Middle East, Singapore, Hong Kong, Seoul, and Beijing.
Michael has taught extensively on Finance and Wealth Management in Asia, the Middle East, and Africa, along with course-design and research works in those markets. Given his teaching experience, he also enjoys explaining complex and long-term investment strategies to Ultra High Net Worth families in a clear and personable manner.
Michael is a graduate of the European Business School with a major in Finance and International Economics. He is also a frequent contributor to international media like CNBC and Bloomberg TV and a columnist for Forbes Magazine.