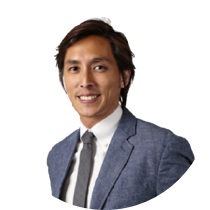 Joe Lin
Director, Investments
Previous Experience: Citibank, Royal Bank of Scotland
Joe joined Golden Equator with over a decade of experience in derivatives and structured products. As Director of Investments, he continues to provide his expertise to high-net-worth clients.
Before Golden Equator, Joe lived in Hong Kong and Tokyo, covering institutional and corporate clients focused on investor strategies and product innovation across multiple asset classes.
Joe enjoys travelling and an active lifestyle, which has seen him complete Gobi March as part of the "4 Deserts Race Series" – a 250km 6-day trek across the Gobi Desert in China.